Klemko Techniek has been representative of innovation in electrotechnology since 1946, together with installers, the wholesalers and anyone with a passion for electrotechnology. Normally, we let our products show this more than sufficiently, bur recently we have given our house style a 21
st
century update.
It might be noticable that our logo had a facelift. Looking to the future, whilst keeping the history in mind, we stayed with the trusted Klemko K, but switched to a more modern font and a fresh shade of blue.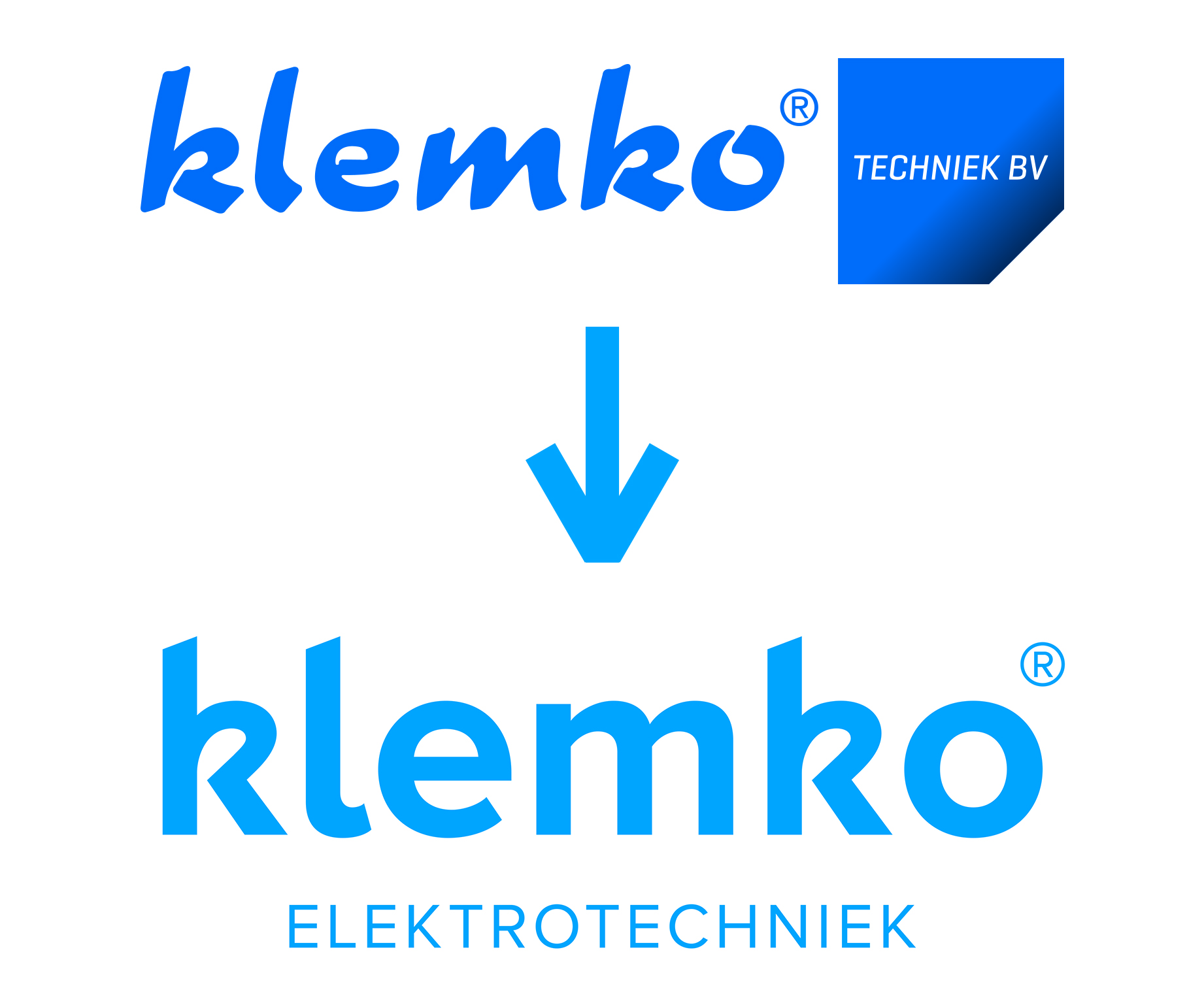 On top of that, we dropped the square and we are now showing specifically where our passion lays: in electrotechnology.
To bring further clarity in our product assortment, we have been using four divisions. These also got a new color, to show their 'families' better. Multiple brands might fall into the same division, like Mepac and Canalit fall in Installation technology.

We will gradually implement the new style in all our communications, with eventually a new website.